Landscaping Services in Ridgefield, CT
Finding the right landscaping companies starts with assessing certain factors, including your existing property, its design, and potential upgrades you can make to it.
Landscaping services know how to uplift any property, improve its aesthetics, and make it visually appealing. But, finding an experienced landscaping professional in Ridgefield, CT, can be a challenge.
Fortunately, industry leaders like A-Z Landscaping LLC can help you minimize these issues and improve your performance. We cover everything from gardening and landscaping, making us the ideal choice.
Factors to Consider While Choosing a Landscaping Service in Ridgefield, CT
The landscaping industry in Ridgefield is quite competitive, but the following factors can help you choose the right landscaping companies for your needs.
Services Offered
You want to choose a service that knows how to handle your landscaping project. So, make sure you take a good look at the services. Choose someone who can take care of landscaping design and property management.
Customer Reviews and Feedback
The easiest way to differentiate an amateur from a professional is to read customer feedback. Clients usually list all necessary information about their experience with landscaping services in these feedbacks. Only hire a professional if you are satisfied with their customer response.
Customer Support
Imagine starting a landscaping project with a service and they abandon it mid way. No one would like that. Thus, you need someone who provides real-time updates, knows what you need, and informs you about the project's progress. It is best to look for a company with responsive customer support and instant solutions.
Cost and Timeline
Cost and time impact your landscaping projects the most. So, it is best to choose a landscaping company that has an easy budgeting method and knows how to deliver projects on time.
You wouldn't want to waste your resources on an unsuitable project. Focus on making the right choice, and you will choose the right landscaping company in no time.
A-Z Landscaping LLC: Reasons to Hire Us
Here are some benefits we offer to our customers when they choose us for landscaping projects.
Professional Services
Finding a professional for landscape upgrades is not a big deal. You can find these services in every nook and corner, but finding the right person for the job can be a challenge sometimes.
You do not want to invest your hard-earned money in a service that does not understand your landscaping vision or how you want your property to look.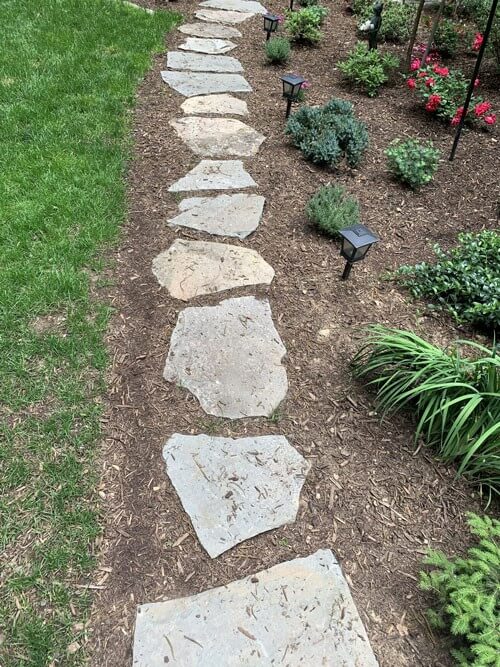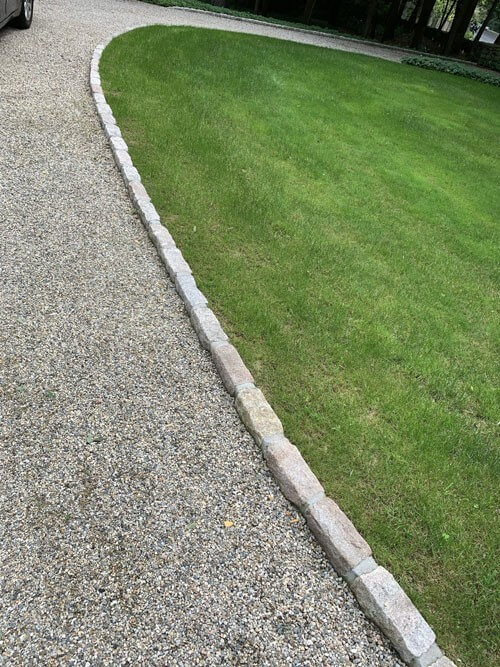 Thus, hiring a professional landscaping maestro can help you in multiple ways.
We have teams of competent professionals who can help you achieve almost any landscaping look you want from your surroundings. We provide real-time inspections, consider your ideas, and incorporate them in the best way possible.
We will also ensure you get what you pay for and provide practical solutions to your needs.
Time Efficiency
Wasted time also wastes property owner's resources, which is why we focus on completing landscaping projects on time. Try our services at A-Z landscaping LLC because will break down your project into phases and achieve those independent milestones with maximum professionalism.
You can sit back, relax, and let our professionals help you through your issues with ease. We will make sure your landscape transforms beautifully without any hassle.
Best Material Choices
The quality and choices of a material determine the final product of your landscaping project. People invest thousands of dollars and still do not get the result they want because they do not know how to turn their visualized designs into reality. This is where our professionals come to the rescue.
We focus on listing the best quality and affordable materials for your landscaping projects. This simple technique makes us one of the best landscaping companies you will come across in the industry.
Moreover, we will take care of everything from material choices to material transport. Thus, you will not have to worry about a thing, and we will deliver your dream landscape.
Plant Choices
Customers often see landscaping plants in their surrounding without knowing the exact plant type.  This is when these customers reach out to us and want a garden and landscaping design. We keep customer's instructions in mind, and deliver quality plant choices for the perfect landscaping design.
We are sure you will have no trouble managing your perfectly created landscaping design in Ridgefield, CT.
Issues and Disorder
Not having a professional on-site during landscaping projects will leave you with more problems than you think. You will have to care for the landscapes continuously, even if you achieve the perfect look. Garden and flower diseases, grass diseases, etc., can all destroy your hard work in a brief time.
Thus, proper planning and execution in your landscape with A-Z Landscaping LLC and its professional service can minimize the chances of these issues. Our experts also know the most efficient and clean solutions to help you keep you're landscaping design process simple and easy.
A Well-Designed Budget
The possibilities with landscape design are virtually limitless. It is why focusing on the best and the most affordable options matters in the long run. There is always something you want to add to the landscaping, and it often goes higher than people's initial budget.
However, being one of the leading landscaping companies in the country, we prioritize your finances. We inspect the landscape area to work on and provide an estimated quote at the beginning of the landscaping project. Our customers can then adjust their budget and project requirements accordingly.
It is best to discuss your landscaping in Ridgefield, CT ideas with us, so that we can complete your landscaping projects within a budget.
Professional Planning
Executing a landscaping plan requires following the project details and client requirements. These two elements are vital for any landscaping design in Connecticut. We know we will not be able to get the desired outcome without a proper plan, which is why we spend sufficient time planning every landscaping project before initiating it.
Feel free to check out our property management services. You will get a better idea of A-Z Landscaping LLC's effective planning strategies.
Amazing Designs
Aesthetics are a significant part of any landscaping design. We focus on providing the latest ideas and visions to our customers, so people get their money's worth. We want your landscaping projects to last for years to come. Thus, we will ensure suggesting design tweaks to make your property look timeless.
We would love to hear feedback from customers on this matter and incorporate elements that work better.
Easy Process
We know how vital efficient methods are for our clients. We have a simple process for landscaping in Ridgefield, CT, because we do not want to waste your valuable time. We follow the steps mentioned below to finish your landscaping projects as soon as possible.
Design conception
The design conception revolves around deciding on a design idea that resonates with the client and landscaping company vision. We try to keep the basics of Gardening & Landscaping while coming up with these design conceptions to ensure customer satisfaction. We will run the final design structure with you before starting the next phase.
Creation and Installation
The creation and installation are when we start working on the finalized design concept. We will start picking things one by one and ensure you see your landscape transform in a matter of days right before your eyes. You can contact us for updates and visit the site for more information.
Maintenance
We believe in maintaining a professional relationship with our customers. We know our customer satisfaction is the key to our survival in the industry. Thus, we will be here for assistance, even after completing the creation and installation process. Customers can connect with us if they need water gardens or want to maintain their existing property.
Expert Advice
Having someone to rely on for practical advice is a huge blessing. We believe in assisting our potential customers in every way possible, which is why we have an expert advice panel where you can contact us through our contact number.
Our dedicated professionals will inquire about your existing problem and suggest the best possible solutions. You can also hire our professionals experienced in landscaping in Ridgefield, CT, by listing down what you need.
Good Quality and High Standard Services
Customers hire professional services like those from A-Z Landscaping LLC because they want successful projects. We know you do not want to waste your time with someone who does not deliver what they claim. So, we focus on providing high standard services and completing your landscaping projects on time.
Landscape & Design Experts
A-Z Landscaping provides landscape and design services in Ridgefield CT and surrounding areas.
A-Z Landscaping LLC provides landscape and design services in Ridgefield, CT, and surrounding areas.